Club Meeting
October 16, 2019 @ 7:00 am

-

9:00 am
WELCOME TO RECOLOGY
Recology: A World Without Waste.
Wednesday Speaker: Elizabeth Szorad, Waste-Zero Specialist for Recology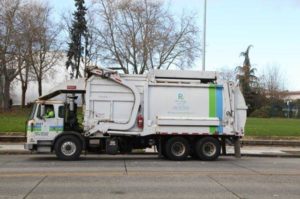 Have you ever wondered whether or not that broken plastic CD case can be put into the recycle bin, or if your holiday wrap is "good" paper or "bad" paper? Get ready for an education! Elizabeth will talk with us about how Recology is trying to help people make a meaningful impact on the environment through its aggressive recycling program. Learn about reducing waste and maximizing your recycling and compost. If you want, bring a common item from your home or business to find out what to do with those pesky objects you're unsure about. What we ARE sure of though, is that we'll get some really helpful recycling tips from Recology's Waste-Zero guru! Meet at 7:00 at Shoreline Community College HUB.