Celebrate with a salute to our Veterans
November 11, 2020 @ 7:30 am

-

8:30 am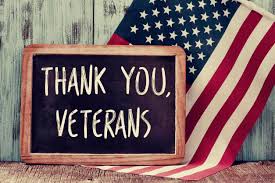 November 11th is a day of remembrance for our whole country. Veterans Day gives us a specific opportunity to give thanks and pay tribute to the many valiant women and men who have served in the United States of America Military. In our country's military operations, there are thousands of tasks that must be performed every day so that we can be ready, as a population, to protect and defend. Every supply order filled, every requisition form typed, every trench dug, every aircraft piloted and every bandage wrapped has had behind it someone who believed that serving their country was their duty, their honor, their right, their privilege. How proud we are of them, and how thankful that they chose a path in their lives that included service above self.
Today, we have a special program presented to us by veterans Bill MacCully and Ray Coffey, along with other veterans in our club, who will help us commemorate this important day. Please give a warm welcome and thank you to all of our veterans.
Join Zoom Meeting following this link:
https://us02web.zoom.us/j/89698545411?pwd=VG81Q3piUG9UVU9mbFBZcUdqQ3lqQT09
Or, you can enter the following Meeting ID and you will be asked to enter the Passcode.
Meeting ID: 896 9854 5411
Passcode: 255516