City with a Past, City with a Future: The 25th Anniversary of the City of Shoreline – Part I
November 4, 2020 @ 7:30 am

-

8:30 am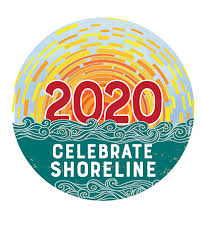 As this meeting of November 4th begins, it will be the day after national, state and local elections. It will still be a leap year. There will still be forests and mountains, streets and houses. Despite an international pandemic, we will still have friends, and we're hanging on for dear life. The wheel of history will keep turning. Perhaps it's a good time to look at our own community, reflect on how we got here, and how we got to be the way we are. It's the year of the 25th Anniversary of the City of Shoreline! A lot of history went into being able to make that statement, and the director of the Shoreline Historical Museum is going to try to make some sense of it! Get ready for a Wayback Machine journey (are you a fan of Mr. Peabody and Sherman?) – "City with a Past, City with a Future: The 25th Anniversary of the City of Shoreline – Part I" is coming up!
Join Zoom Meeting following this link:
https://us02web.zoom.us/j/89698545411?pwd=VG81Q3piUG9UVU9mbFBZcUdqQ3lqQT09
Or, you can enter the following Meeting ID and you will be asked to enter the Passcode.
Meeting ID: 896 9854 5411
Passcode: 255516